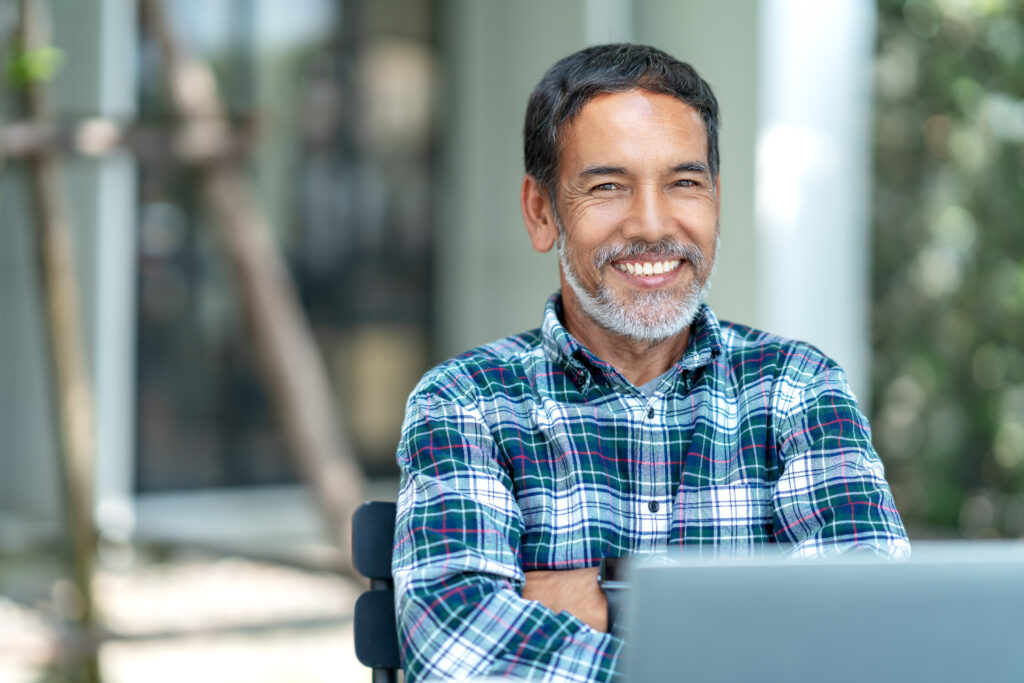 How important is your smile? The Academy of General Dentistry reports that 40 percent of people notice a smile first, and 96 percent say healthy-looking teeth and gums are important to an overall appearance. This is amplified on big occasions: a job interview, a wedding, a date or any time you need to make a great impression. A nice smile adds confidence.
Periodontist in Alexandria, VA 22302
Of course, not everyone is born with a perfect set of teeth, but with some effort and great dentistry, an attractive smile is certainly achievable. Here are seven top ways to improve your smile.
Teeth Whitening
Whether you use an at-home set of trays or an in-office treatment, your teeth can look several shades whiter. To keep them from getting dingy in the first place and prolong teeth bleaching effects, rinse or brush after consuming top stain culprits like coffee, tea, red wine, or dark fruits.
Dental Crowns
If you have decay that threatens the health of the tooth, your dentist can place a crown, or dental cap, on the repaired tooth. It covers the tooth completely for optimal function and a natural look.
Porcelain Veneers
Dental veneers are custom-made laminates bonded to the front of one or more teeth. They are used to alter tooth color, shape, length or size to transform a smile.
Tooth Bonding
Also called dental bonding, this cosmetic procedure repairs a cracked or chipped tooth. They can make uneven teeth look more symmetrical and close a gap between teeth.
Orthodontics
Straight teeth not only look better, they function better, too, aligning them so they work together and are easier to keep clean. Your dentist or orthodontist can advise you whether braces or aligners would work best for your case.
Dental Implants
Implants are the modern way to replace teeth lost to decay or trauma. They are also an optimal solution for people born without certain teeth. Dental implants are permanent, so they function more naturally than dentures and bridges. Our periodontist can replace missing teeth safely and effectively with this procedure.
Excellent Dental Care
There are many options for improving your smile professionally; but one thing you can do for yourself is maintain good oral health. That means being fastidious about brushing two minutes twice a day and flossing daily, and seeing your general dentist for regular professional cleanings and examinations.
Good dental habits and certain cosmetic procedures can also help keep your gums healthy, and that is our specialty. Schedule an appointment with out Alexandria, VA periodontist if you have concerns about your gum health or want to explore dental implants.
Karl A. Smith, DDS, MS
2500 N. Van Dorn St., Suite 128
Karl A. Smith, DDS, MS
601 Post Office Rd., Suite 1-B